"Alienz: How long can you survive?"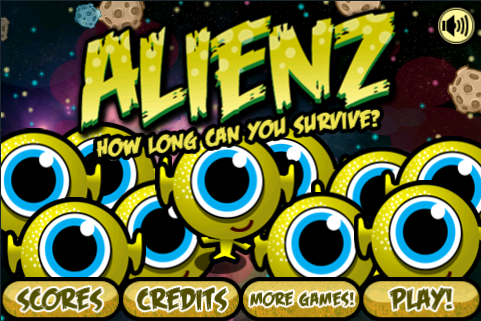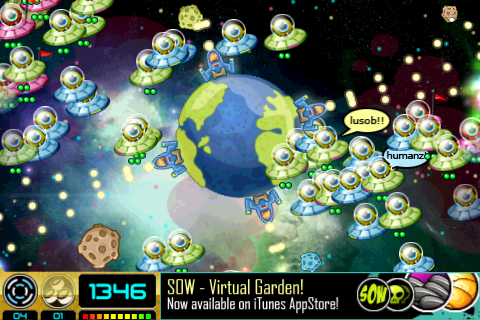 Download here:
http://kuyimobile.com/dump_here/alienz_beta1.zip
Alienz is our own version of what's supposed to happen to the world in 2012. Hopefully, with the help of some unique weapons, you'll be able to prevent the world from ending and the Earth being attacked for good.
Welcome to Alienz! Alienz is our action shooter game made to prevent the Earth from all the Alienz that may attack you. The longer you're able to defend these cute Alienz, the better your score will be on the charts! So how long can you survive?
Things to keep an eye on:
1) Minor or major bugs
2) Impossible achievements to unlock in OpenFeint
3) iOS 4 compatibility
4) Compatibility with older iOS devices
And of course, please tell us your thoughts on Alienz! Whether you have any comments, bugs that you've spotted, or anything else in that nature, we're ready to hear from you! Happy playing and kill those Alienz!
Also, one thing to note, the Twitter features are disabled for now. So please don't be surprised if it doesn't do anything just yet.
If you're having trouble installing Alienz or forget how to, you can refer to this post:
http://kuyimobile.com/forums/viewtopic.php?f=7&t=4